In this article you'll see the best high protein vegetarian & vegan foods.
For the people who might not know –
A vegan diet is a diet that contains plant-based food only.
Whereas, a vegetarian diet consists of mostly plant-based foods but may allow limited animal products.
Regardless of the variations, these plant-based diets lower the risk of obesity, cardiovascular disease, and several more health benefits.
Why it is important to take a protein-rich diet?
Because protein is necessary for the proper functioning of cells, muscle growth, bone development, and tissue repair inside the body.
A high protein diet helps in weight loss by promoting a reduction in over calorie intake and increasing the feeling of fullness. (16)
How much protein do you need per day?
According to this recent study, recommended protein intake for men and women is 0.8g of protein per kg of bodyweight.
For weight loss, aim for a daily protein intake between 1.6 – 2.2 grams of protein per kilogram. Elite Athletes and Strength lifters should consume 2.5 – 3 grams per kg.
And,
One common misbelief about a vegetarian diet is that it lacks sufficient amino acids as compared to animal diet.
However, this study shows that an insufficient amino intake from vegetarian diets may occur if a diet does not include protein-rich foods such as legumes, nuts, and seeds.
So, it's not the vegetarian diet which lacks but the food choices!!
Here are the 12 best vegetarian foods high in protein –
1. Kidney Beans
Kidney Beans, packed with 15 grams of protein per cup, is a popular food choice among vegetarians and vegans.
Also, sometimes referred to as vegetarian meat, beans can be a good addition to a high protein vegetarian diet.
Among the richest source of plant-based protein, kidney beans are also a great source of fiber and several vitamins, minerals such as molybdenum, folate, iron, copper, manganese, potassium, and vitamin K1.
2.Chickpeas –
Chickpeas are part of the legume family, also known as garbanzo beans, fill up with 16 grams of protein per cup.
Being a great source of high protein and fiber, chickpeas promotes the feeling of fullness during weight loss, aids in digestion, and helps control blood sugar levels.
In this study, Chickpeas have been shown to play a beneficial role in weight management, glucose, and insulin regulation.
3. Peanuts
Peanuts come in many forms such as roasted, salted, and peanut butter. 100 grams of peanut serving contains 26g of protein which makes it a good fit for our high protein list of vegetarian foods.
Peanuts are calorie-rich food and are healthy when eat-in moderation.
Some studies suggested that peanuts are an excellent source of compounds like resveratrol, phenolic acids, flavonoids and phytosterols that block the absorption of cholesterol from the diet.
It also contains all the 20 amino acids with the highest amount of L-arginine.
4. Green Peas
Green Peas are a low-calorie food, part of vegetables and are extremely popular because of its high protein content.
In One cup serving of green peas provides 9 grams of protein and a decent amount of fiber & antioxidants.
Low Glycemic index of peas helps control appetite and promote the feeling of fullness in weight loss diets.
5. Greek Yogurt
Greek yogurt is a thicker, creamier yogurt with a tart taste and low in sugar than regular yogurt.
A container of Greek yogurt is packed up with 17 grams of protein, probiotics, minerals, and vitamins.
Greek yogurt is also a great source of calcium which promotes bone health and reduces the risk of osteoporosis.
6. Lentils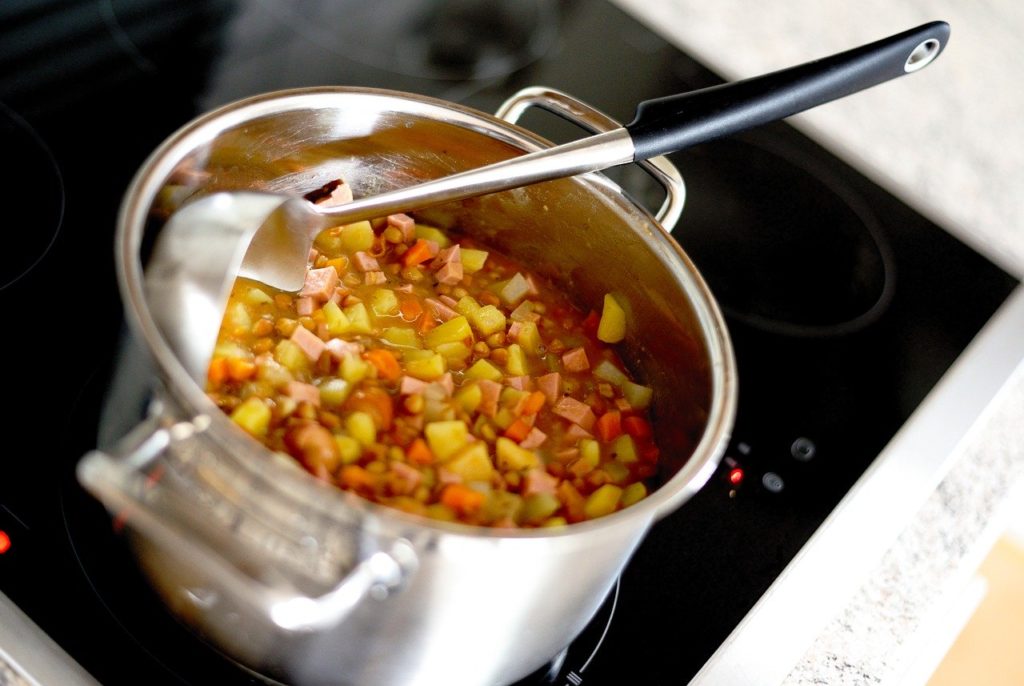 Lentils, the world's oldest health food known for its lens shape and a part of edible seed from the legume family.
One cup of lentils carries 18 grams of high-quality protein which makes them the best meat alternative.
The polyphenols and other bioactive compounds in lentils have powerful health benefits.
As shown in the study, lentils have strong antibacterial, cardioprotective, and anti-obesity effects.
7. Quinoa
Quinoa is a rapidly growing health food that contains all nine essential amino acids.
8 grams of protein per cup with all essential amino acids makes quinoa an excellent choice for people following vegetarian and vegan diets.
Quinoa is known to have positive effects on metabolic, cardiovascular, and gastrointestinal health in humans. See Study.
8. Flaxseeds
Loaded with omega 3 fats, Flaxseeds are considered as one of the most powerful plant-based foods on the planet.
100 grams of flaxseed serving provides 18 grams of protein with a fair amount of fiber & healthy fats.
According to Ayurveda, Flaxseed oil is believed to bring mental and physical endurance by fighting fatigue and controlling the aging process. (10)
9. Soybean –
One of the best alternative of meat for vegetarians. The high protein content of soybean deserves the top spot in our list of high protein vegetarian foods.
One cup of soybean contains 29 grams of protein which is the same as 100g of chicken breast.
However, this study of 12 young overweight and mildly obese men discover that soy protein has a greater thermogenic effect which may increase body metabolism and promote weight loss.
10. Paneer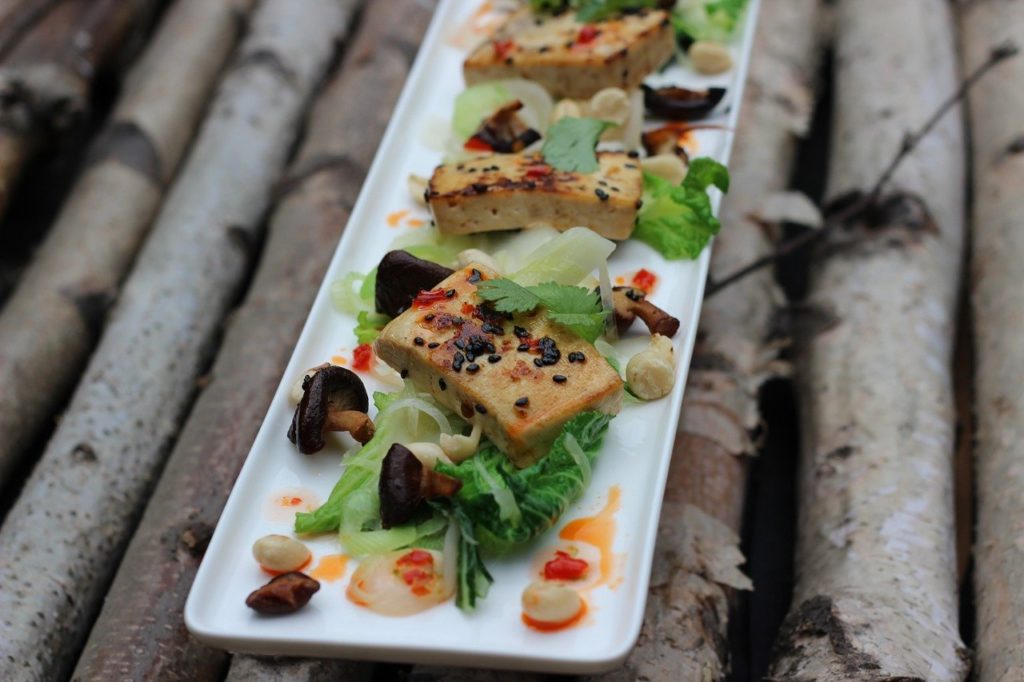 Paneer is the same as Cottage cheese, the only difference is that the paneer is unsalted and the Cottage cheese is salted.
80 grams of paneer comprise 14g of protein along with a decent amount of calcium.
Paneer can be a great addition to the weight loss diet or a vegetarian diet due to it's rich in calorie and highly filling nature.
Protein should be eat-in moderation because of its saturated fat content.
11. Pumpkin Seeds
The only food in the list of high protein vegetarian foods with the protein content of 30 grams.
They may look small but loaded with a considerable amount of healthy fats, zinc, and magnesium.
The high zinc content of pumpkin can help improve sperm quality in men.
Seeds are easy to add to your diet, add them to shakes, greek yogurt or sprinkle them onto salads and soups.
12. Cashews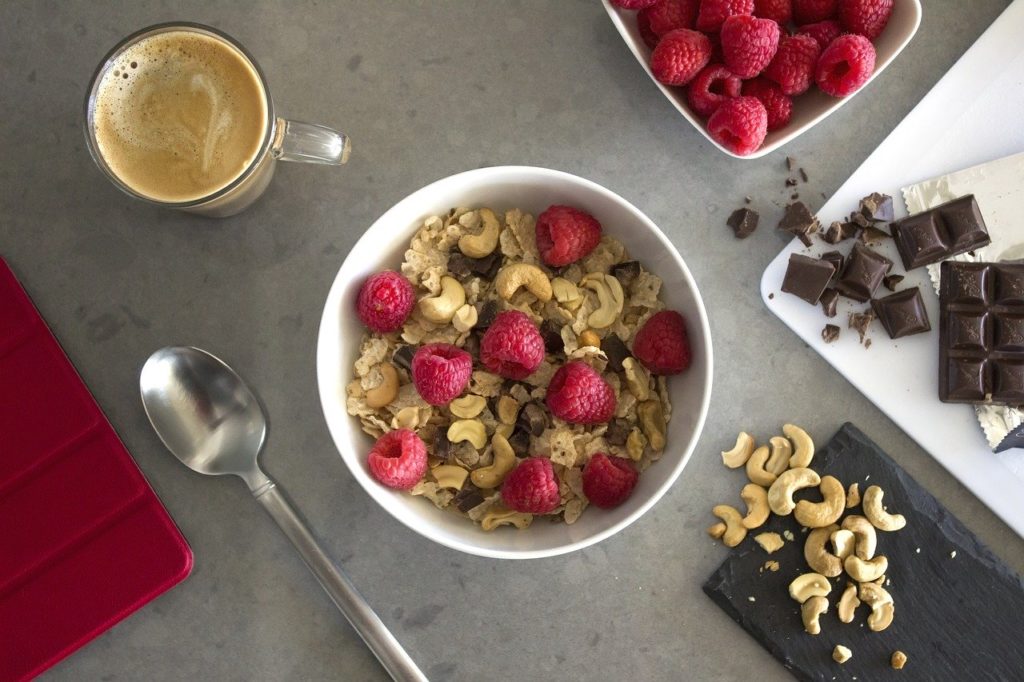 Cashews are a great source of protein, healthy fats and several vitamins & minerals.
But, it also contains good fat which may prevent heart diseases. The fat also helps feel full and satisfied which can prevent overeating.
A serving of 100 grams of cashews provides 18 grams of quality protein and fats. It can be a great addition to vegetarian and vegan diets.
The Bottom line –
Some people choose a plant-based diet due to environmental concerns, religious or moral concerns.
Others switch to a plant-based diet that may be due to health, yet some choose a vegetarian or vegan lifestyle out of concern for animal's welfare.
Not all vegan or vegetarian foods are a complete protein (contains all 11 essential amino acids) as compared to animal protein.
But,
Combining different types of legumes, lentils, beans, and peas with the whole grains, wheat, rice, and vegetables can supply all necessary amino acids in a diet.
For instance, this list of vegetarian foods high in protein can use as a guide for anyone looking to add more plant-based food in their diet.
Above all, this is an evidence-based article. All the resources are mentioned in the article.
For more such topics – Explore Livefitnow.